Breezway – Altair Louvre Window
Altair Louvre windows are Enviromently sustainable alternative to fixed lite panels for maximising the flow of natural light and fresh breezes into a building.
Altair Louvre Windows are an environmentally sustainable alternative to fixed lite panels for maximising the flow of natural light and fresh breezes into a building. Fully WERS rated, Altair Louvres can improve indoor airflow and significantly reduce the need for artificial cooling and lighting systems. By placing Altair Louvres on internal walls, fresh air can further ventilate throughout the interior of the building, whilst providing a connection to the outside environment to enhance the occupant's daily experience with the space.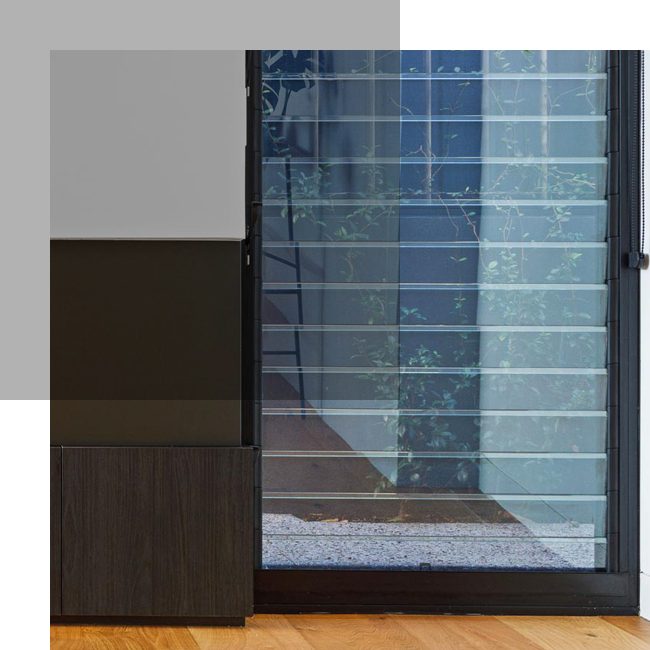 Available with 102mm & 152mm blades in glass, timber and aluminium
Control Method , louvres have the option of a handle or No handle 'The Powerlouvre' – window controlled by concelled motors within the head of the frame
Made entirely from corrosion resistant aluminium, stainless steel and UV-stabilised industrial strength plastics to ensure long life durability. Fully tested to comply with AS2047 "Windows in Buildings".
Tight sealing provides low air infiltration and ensures superior wind and water performance.
Widest choice of customising options to provide greater design flexibility.
Insect or security screens can be easily fitted when the Breezway Easyscreen™ or Innoscreen® Window System is used.
For high risk areas, security bars or keylock systems are available.
Handles and clips can be colour matched to a variety of aluminium finishes.
The genuine quality of their product , their uncompromising after-sales support, and their hard working application on every project, have made SV Glass a true trading partner
- Anthony Pillinger, SWELL HOMES
Thank you for the great work done. We are very happy with the new look to a tired old room. Please thank Blake for the his excellent work and professionalism.
Altitude Apartment Sliding Door
The Altitude Sliding Door has been specifically designed with the latest
trends in architecture in mind. The door allows architects and designers the
ability to achieve expansive openings without the need to compromise on
performance or aesthetics.
Specifying the Alspec Altitude Sliding Door ensures the client receives a
stylish, high performance product.Designed by Alspec to meet the extremes of the Australian environment,
the Altitude Apartment Sliding Door is the premier choice by architects, builders,
homeowners and fabricators when looking for a great sliding door.