AWS – Commercial Awning Window
Architectural Series 466
Strong, bold, stylish profiles for commercial architectural projects.
The Architectural Series of high-performance windows and doors is both modern and meticulous in design. Its shapes reflect the designer preference for clean, flush surfaces, continuous sightlines and square-edge 'cubist' forms.
Commercial awning window systems are a popular choice for large project applications due to their strength, versatility and ease of use awning windows incorporate extra strong frames and sashes suitable for carrying large glass spans to maximise your view, while delivering outstanding strength and weather resistance.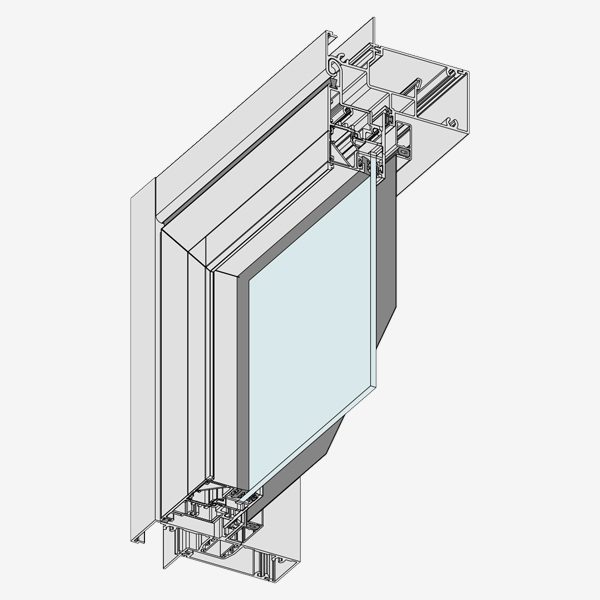 Series 466 sashes can be fabricated as awning, casement or fixed lights.
102mm wide perimeter frame designed to make installation into brick veneer and cavity brick easier with built-in nailing fins.
Awnings with manual or concealed electric winders have integrated hinge incorporated into sash top rail and head. No stays required.
The strong sashes allow large opening sash windows to be fabricated for high wind load areas.
Successfully tested to resist 600 Pa water externally or internally beaded and is suitable for air-conditioned buildings.
When glazed internally we use square glazing beads. On the externally glazed sash we can also offer splayed beads.
Awning sashes can be fitted with cam handles (this hardware requires friction stays), manual chain winders or concealed electric winders.
The genuine quality of their product , their uncompromising after-sales support, and their hard working application on every project, have made SV Glass a true trading partner
- Anthony Pillinger, SWELL HOMES
Thank you for the great work done. We are very happy with the new look to a tired old room. Please thank Blake for the his excellent work and professionalism.
Altitude Apartment Sliding Door
The Altitude Sliding Door has been specifically designed with the latest
trends in architecture in mind. The door allows architects and designers the
ability to achieve expansive openings without the need to compromise on
performance or aesthetics.
Specifying the Alspec Altitude Sliding Door ensures the client receives a
stylish, high performance product.Designed by Alspec to meet the extremes of the Australian environment,
the Altitude Apartment Sliding Door is the premier choice by architects, builders,
homeowners and fabricators when looking for a great sliding door.