SV Glass – Cavity Sliding Door
Maximise your space.
Boasting the ability to conceal the door panels within the wall cavity, our cavity sliding doors combine impressive functionality with minimalist style.
Available in a range of heights and widths, these cavity sliding doors—also known as 'pocket doors'—create a seamless aesthetic that can be applied to a variety of configurations and living spaces.
Cavity slider doors are available in both single and double glazing to meet your acoustic and thermal requirements. These options can help to keep your room warm in winter and cool in summer, making for effective energy saving and climate control.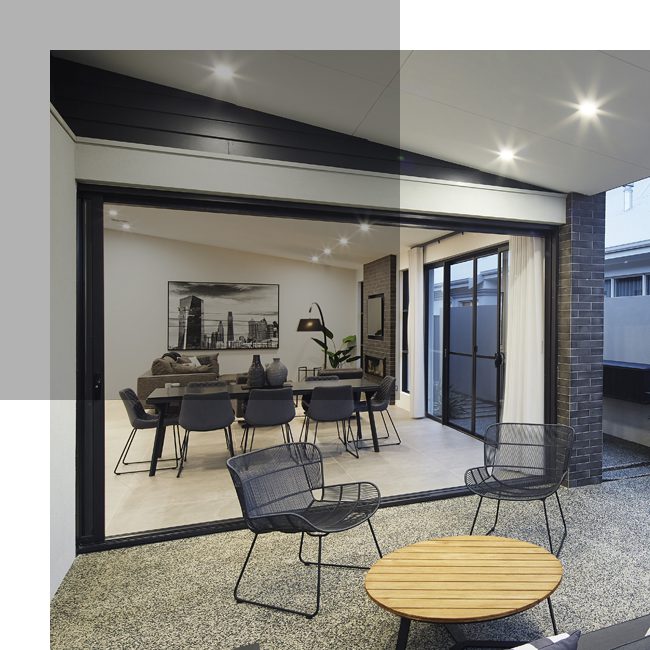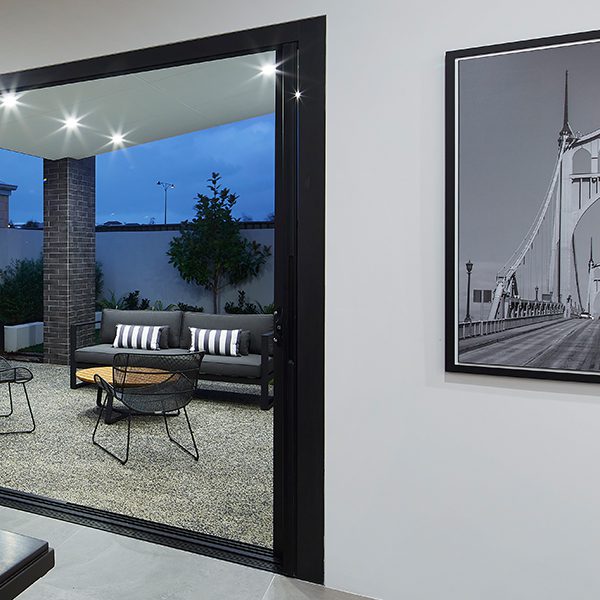 The aluminium cavity sliding door allows a 100% opening instead of the usual 50% and 66% opening of the normal sliding doors and stackers. This is great for optimising the available space inside any given room.
The sliding door simply slides into the wall cavity leaving a fully unobstructed opening.
NOTE: The aluminium cavity sliding door is only suitable for new walls.
• Sliding door is concealed when open
• "Only suitable for new walls"
• Double glazing option
The genuine quality of their product , their uncompromising after-sales support, and their hard working application on every project, have made SV Glass a true trading partner
- Anthony Pillinger, SWELL HOMES
Thank you for the great work done. We are very happy with the new look to a tired old room. Please thank Blake for the his excellent work and professionalism.
Altitude Apartment Sliding Door
The Altitude Sliding Door has been specifically designed with the latest
trends in architecture in mind. The door allows architects and designers the
ability to achieve expansive openings without the need to compromise on
performance or aesthetics.
Specifying the Alspec Altitude Sliding Door ensures the client receives a
stylish, high performance product.Designed by Alspec to meet the extremes of the Australian environment,
the Altitude Apartment Sliding Door is the premier choice by architects, builders,
homeowners and fabricators when looking for a great sliding door.