Carinya – Classic Sliding Door
Classic Series
The Carinya Classic Sliding Door is a product in the residential market having evolved out of a system designed for the high rise apartment market.
This commercial background means that besides a modern designer look, the Carinya Classic Sliding Door is packed with a multitude of performance features, many of which are simply not available in competing products:
Rather than unsightly exposed tracks found in most residential doors, Carinya has a complete range of threshold and jamb in-fills as well as end caps to conceal all cavities. This not only provides a superior quality, commercial grade finish but also minimises places for insects, dirt and grit to gather.
An internally concealed weather flap also reduces air and water infiltration and minimises insect intrusion through the drain holes.
All Carinya sliding doors feature a choice of sill configurations catering for every weather performance requirement, including a wheelchair accessible sill.
There is also a range of attractive interlock options to meet a wide variety of wind load requirements up to the most demanding cyclonic conditions.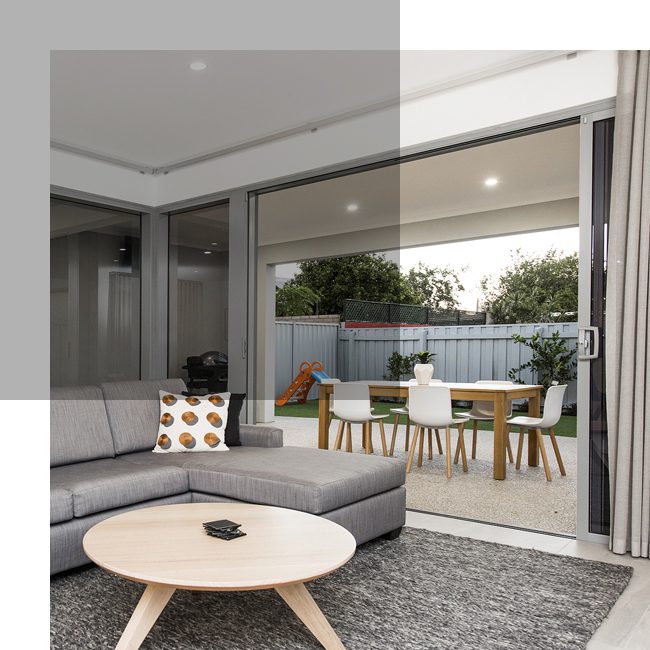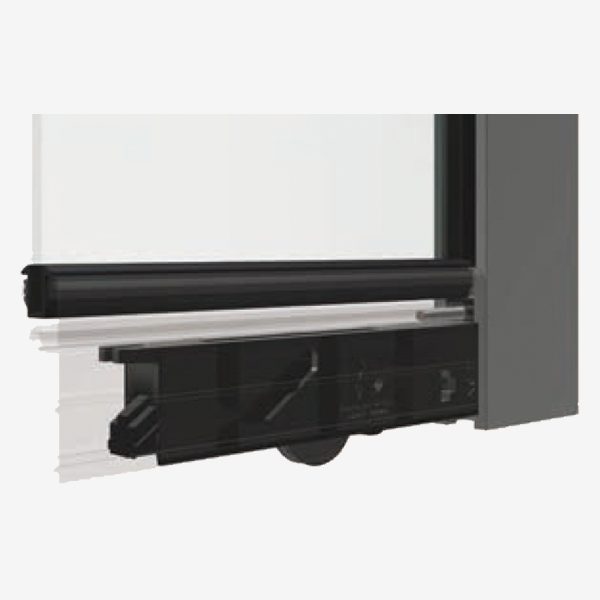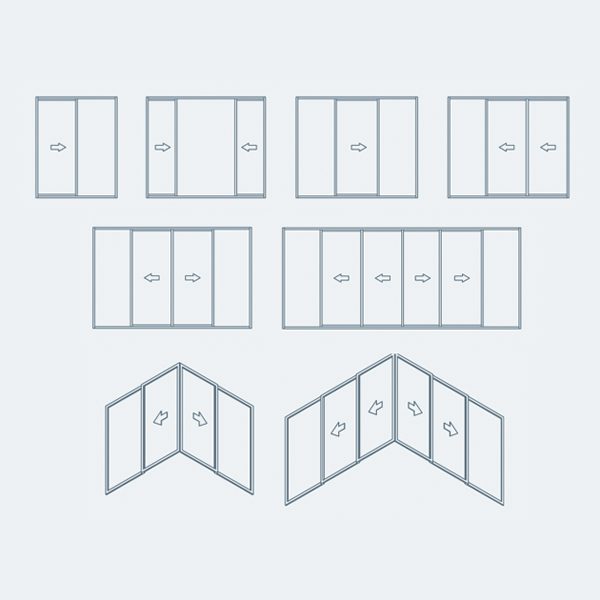 | | |
| --- | --- |
| Maximum Panel Height* | 3000mm |
| Maximum Sash Width* | 1500mm |
| Maximum Glass Thickness | 10.5mm or 18mm IGU |
| Maximum Sash Weight | 160kg |
| Frame width available in | 92mm or 150mm |
Application
Region D Residential Construction for Cyclonic Compliance – Structural / Water & Impact Rated Glass
Double Glazing without adaptors for a premium option
Cyclonic Compliance – Structural / Water & Impact Rated Glass
Low-Rise Multi-Unit Developments
Options
A range of sill options are available for increased structural, water performance and design flexibility.
A range of internal interlocks complete with end caps for varying wind load requirements.
Integral screening options for security or insect protection.
Colour Options
Depending on the look require, you have many colour options for your door. Carinya Windows and Doors can be finished by one of two options for aluminium:
Powder Coating
A tough and durable option allowing for a wide range of colours.
Warranties are available. Depending on your finish option, you will receive a warranty ranging from 7 years (film and colour integrity) to 15 years (film and colour integrity).
Anodising
You may prefer a choice of anodizing, an electro-chemical treatment available in standard finishes, natural anodized and non standard, bronze and black.
The genuine quality of their product , their uncompromising after-sales support, and their hard working application on every project, have made SV Glass a true trading partner
- Anthony Pillinger, SWELL HOMES
Thank you for the great work done. We are very happy with the new look to a tired old room. Please thank Blake for the his excellent work and professionalism.
Altitude Apartment Sliding Door
The Altitude Sliding Door has been specifically designed with the latest
trends in architecture in mind. The door allows architects and designers the
ability to achieve expansive openings without the need to compromise on
performance or aesthetics.
Specifying the Alspec Altitude Sliding Door ensures the client receives a
stylish, high performance product.Designed by Alspec to meet the extremes of the Australian environment,
the Altitude Apartment Sliding Door is the premier choice by architects, builders,
homeowners and fabricators when looking for a great sliding door.