Auto Ingress – Automatic Sliding door
Strong and sleek.
Australian made Automatic Sliding door offer superior performance.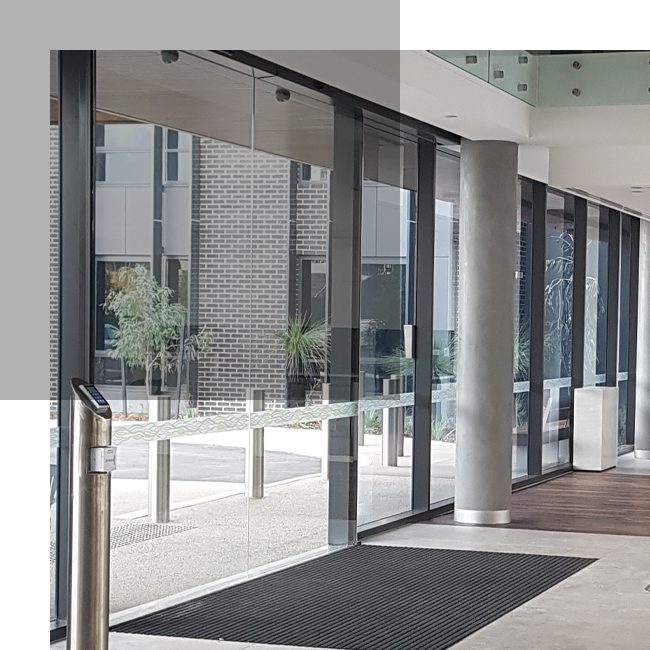 Only 135mm high & NATA rated up to 380kg door weight
Perfect for above & below ceilings
Architecturally & aesthestically pleasing
One profile to suit multiple drive motors and door weights
One profile to suit framed , frameless glass and SCD door panels
Simple interface abillity with BMS & FIP Systems
Motion/Safety Sensor (Internal)
Standard Push to exit button
Digital Device Manager – Pin Coded entry button
SK2 (if required)
SK2 – external key switch , to secure entry to automatic door
The genuine quality of their product , their uncompromising after-sales support, and their hard working application on every project, have made SV Glass a true trading partner
- Anthony Pillinger, SWELL HOMES
Thank you for the great work done. We are very happy with the new look to a tired old room. Please thank Blake for the his excellent work and professionalism.
Altitude Apartment Sliding Door
The Altitude Sliding Door has been specifically designed with the latest
trends in architecture in mind. The door allows architects and designers the
ability to achieve expansive openings without the need to compromise on
performance or aesthetics.
Specifying the Alspec Altitude Sliding Door ensures the client receives a
stylish, high performance product.Designed by Alspec to meet the extremes of the Australian environment,
the Altitude Apartment Sliding Door is the premier choice by architects, builders,
homeowners and fabricators when looking for a great sliding door.