With a fair deal of thanks to government grants and incentives, there certainly is a building boom across Perth and throughout Australia at the moment.
Homes and buildings in general must meet strict standards now, then they did last century, which means builders and contractors must stay up to date with requirements that certify compliance.
This goes a lot further than bricks, other building products and workmanship, but the finishing touches, such as glass for windows and doors.
Want to find out if your windows are compliant? Read more from those who know Perth glass, SV Glass, to find out.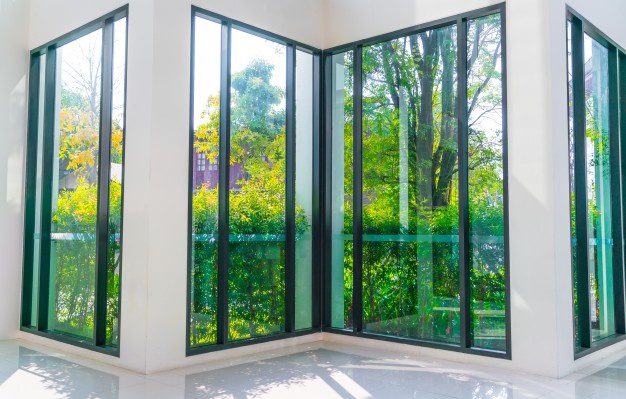 What does window compliance mean?
Everybody deserves to know they have built and/or live in a home that is safe, hospitable, meeting relevant regulations and standards. Window compliance, as a part of overall building compliance ensures builders, and all involved contractors are held accountable for the work that they do.
For example, glass products have many uses in the construction of a home, such as:
Windows
Doors
Shower screens
Glass windows and doors let us see out, protecting us from the elements and intruders. Glass shower screens keep the water contained. So, if your glass breaks for no apparent reason, it points to something going wrong in its manufacturing and/or installation.
How to ensure compliant windows
There's one simple, easy and straightforward way to ensure compliant windows and that is partnering with a dedicated, thorough and reputable window manufacturer.
Why?
Because whether you're a builder or homeowner organising the work, you'll receive detail quotes,

Accurate reports for certification, and of course

The best possible price from your trusted Perth glass supplier.
A faster timeframe at a rate below other competitors is undoubtedly attractive, but you really need to ask yourself if you're getting value for money, and whether corners will be cut.
Picture it like this – the extra effort taken now has greater potential to save you time and money in issues stemming from non-compliance down the track.
The dangers of non-compliance
Windows that are manufactured and/or installed poorly are non-compliant. Yet, what's really at stake for builders and homeowners if this is the case?
For builders, this equates to high losses of time and money – regardless at what volume the builder is categorised under. For extreme cases of non-compliance, deregistration, disciplinary action or even criminal charges could eventuate.
For homeowners, purchasing a non-compliant home (including window non-compliance) will mean inability to move in until it's safe to do so in accordance with relevant regulatory bodies.
Residential building inspections are occurring a lot more now than they used to across Australia.
Do your research when it comes to quality glass manufacturers and suppliers and your project will afford you greater peace of mind.
Choose compliance, choose SV Glass
SV Glass are a reputable Perth glass manufacturer and supplier. Builders and homeowners alike trust us for glass products that are high-quality, high-end, but surprisingly competitively priced.
Looking for high-quality, compliant glass?
Contact SV Glass today for superior glass for your windows and doors.